Undercoat Primer
• PPG PR143 epoxy primer
An epoxy primer developed for the internal and external protection of aircraft to undercoat powder coating or painted surfaces. The strontium chromate component provides long term corrosion inhibition and fully cured PR143 possesses excellent resistance to aircraft fluids such as phosphate ester hydraulic oil. The superior water resistance and adhesion characteristics offer a significant advantage over conventional epoxy primers.
---
Call us for any other brands required.
Adhesion Primer
• PPG PR30B etch primer
A two pack chromated etch primer, suitable for use as a pre-treatment primer coat. PR30B promotes excellent adhesion between epoxy and polyurethane primers and a variety of light alloys and steel.
Alternative pre-treatment to chemical conversion coatings.
Good corrosion resistance.
Phenolic modified for excellent water resistance.
Used to reactivate aged anodized or chromated surfaces.
Treatment specification:
Def Stan 80-206
Def Stan 80-207
Recommended dry film thickness:
4 – 8µm / 0.16 – 0.32mil
• 3M Scotch-Weld™ adhesive primer E396O
A sprayable corrosion inhibiting adhesive primer, this chromated, epoxy resin based primer provides a high degree of protection against corrosive environments.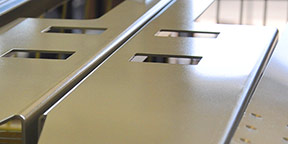 Chromated formula provides corrosion protection inside and outside the bondline.
Promotes long term (and hot/wet) durability to bonded joints and robust mechanical performance.
Stable coating protects etched and anodized substrates for long term storage.
Provides a solvent resistant coating when cured at 250°F (120ºC) for durable protection.
Can be co-cured with adhesives at 250°F or 350°F (120ºC or 175ºC) to accommodate a variety of requirements.