Computer-aided Design
Our CAD/CAM department design and prepare 2D drawings and produce 3D models. We'll work from scratch plans or computer files with the tools to import, re-draft and develop your project with DFM (Design For Manufacturability) and MRP (Manufacturing Resource Planning).
For CAD we work with Radan Radraft (2D) and Radan 3D to produce accurate sheet metal design drawings, which work in the same way sheet metal engineers think. Radan's sheet metal design software for punching, profiling, bending, design and production management for sheet metal fabrication builds efficiency in to a project. To create what's needed with the least wastage in the most cost effective way.
batch import DXF and DWG files
import properties from DXF or CSV
creates CSV lists from MRP
geometry healing and DXF clean up
split multiple parts in same drawing
makes CSV log files for MRP feedback
We also use the Amada AP100 2D CAD package which is ideal for creating the 2D CAD drawings required for production and importing DXF, DWG and world leading Autodesk and SolidWorks files for product engineering.
Scanning and unfolding
We have an inspection scanner in-house which will accurately scan and measure an existing object that needs to be recreated or developed further.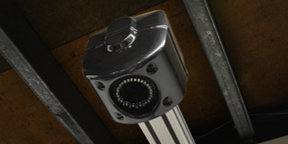 Amada Production Designer takes the Computer-Aided Design stage to the Computer-Aided Engineering stage by importing 3D solid models (from various other 3D software packages) and automatically creating accurate unfold drawings with accurate bend information that can be processed through the Amada blanking and bending software. This brings an end to design engineers only focusing on design and the production shop's concerns over processing.
Computer-aided Manufacturing
Amada Blank CAM system combines application functionality with advanced CNC programming for efficient utilization of punch presses and laser machines. Processing technologies can be prepared manually or automatically. Here the programming process of geometry, tooling, nesting, cut paths, sequencing, code generation and DNC connectivity to drive our sheet metal laser cutting and CNC punching machines happens. Travel paths and clamps are positioned and clearance checks between the parts, the sheet metal edge and the clamps are performed automatically during nesting. The NC code can be simulated in full before actual production and therefore benefit from the retained production know-how and the best possible utilization of machines.
Prototyping
We offer both bespoke one-offs and prototype services to customer specifications, from file or plans. We can provide advice on materials, finishes and tolerances, through to product processing that optimises production lead times and meets your budget.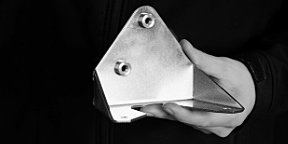 Prototype customers are typically in product development and/or testing and we fulfil a partnership role in creating various prototypes and finishes along with manufacturing costings for production batch runs.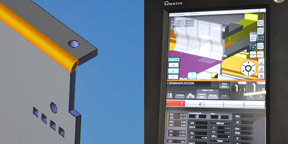 Some projects are one of a kind pieces for product parts, machine components, enclosures, specialist vehicle fittings etc. made once.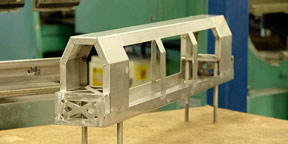 Whatever you have in mind drop us a line to discuss your project and development.