Overview
We run a dedicated MIG and TIG welding services department with fully equipped welding facilities. We can fine limit weld aluminium, stainless steel, mild steel, copper and brass. Our highly experienced aluminium TIG welders can produce the finest of weld joins. We also facilitate soldering or brazing for tight control over tolerances in complex and multi-part assemblies. See images for examples of our welding work in the sheet metal fabrication process. All work is sample tested and checked.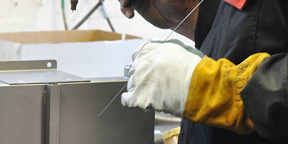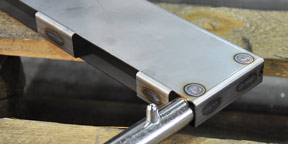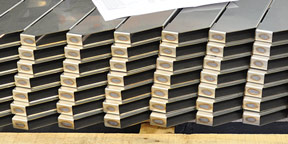 Equipment
3 x TIG & MIG welding setups, inc.
Miller Syncrowave 250 TIG arc welders.
3 x British Federal 25kVA Spot Welders.
Application
Glenmore Hane has EN15614 weld procedures (WPQR) in place and welders are coded to EN9606. We weld aluminium, steel, brass and copper sheet metal in fine-limit sheet metal applications and robust part fabrication.