Overview
Our CNC fibre laser combined with servo electric punching machine – the Amada LC-2512 C1AJ has laser cutting and multi-purpose turret allowing integration of punching and tapping operations traditionally processed separately. Overall processing and programming times are reduced as a result. Including the 4 station tapping unit, the LC-2515 C1 AJ has a large capacity 46 (4 Auto Index) station turret designed to allow flexibility in the manufacturing process. We can also run a 1 Auto Index and 3 Die Lift-Up station turret.
To ensure reliable processing, the LC-2515 C1 AJ is equipped with Amada's latest HS capacitance sensing head, that smoothly and quickly follows the sheet profile to maintain a consistent cut even when the sheet is not 100% flat.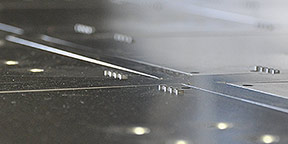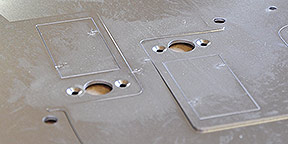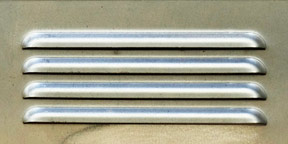 Specifications
Our punch laser combination machine can punch 6mm sheet metal up to 3050 x 1525mm and laser cut 2500 x 1525mm depending on the sheet metal type:
aluminium 6mm
stainless steel 5mm
mild steel 5mm
brass and copper 4–5mm
The punch can apply up to 200 kN force with ±0.07mm positioning accuracy for very precise and determined tapping and forming. The fiber laser (0.03mm) beam kerf is very clean and approximately 10x smaller compared with CO2 lasers.
It will handle and run up to 3000kg batches per program.
With this machine's fibre laser (vs. CO2) low energy requirements this machine assists us fulfil our environmental obligations to reduce emissions.
Applications
Boxes, brackets, fittings, cases, plates, etc.