Overview
Our hybrid bending machines with automatic tool changers the Amada HG-2204 ATC and the HG-1003 ATC can load even the most complex tool layout within 3 minutes.
With up to 4 independent tool manipulators and integrated bend sensor that guarantees consistent bend angle accuracy with each move. The HG-ATC stores 15 punches and 18 dies on the 1003 model and 18 punches and 25 dies on the 2204 – all available on demand, and the rotating stockers allow reverse tool orientation for forming as required.
The dynamic hydraulic crowning control system detects real force and actively compensates for upper beam deflection. The thickness detection system finds variations in the material and automatically adjusts the bend position to provide accurate and stable bending results.
See the HG ATC Press Brake with Automatic Tool Changer video from Amada below. And link to the Amada HG ATC Press Brake website page.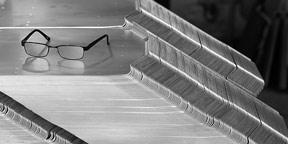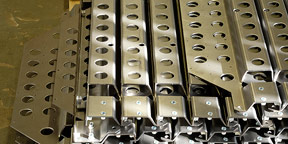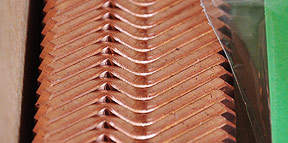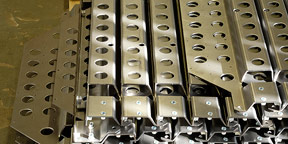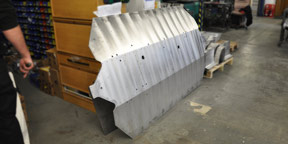 Specifications
HG-2204 beam length 4300mm, throat depth 450mm and 2200kN press capacity.
HG-1003 beam length 3110mm, throat depth 450mm and 1000kN press capacity.
EG-4010 beam length 1050mm, throat depth 420mm and 400kN press capacity.
Ram positioning and repeatability accuracy of ±0.001mm and 0.25° bend accuracy.
Applications
All sheet metal applications, (and sheet plastic) brackets, cases, enclosures, components, boxes etc. Other forming equipment includes:
50Ton Promecam Press Brakes (x4) NC controlled.
25Ton Promecam Press NC controlled.
Guillotine with 3000 width x 5mm thick capability.
See our plant list for the full compliment of fly presses, drilling machines, notchers and ancillary equipment built up over 30+ years.